Two weeks ago I did something bold, big and different.  I wanted to add REAL value to companies and host a high-end event for Leaders, Presidents, and Owners.  I asked Lynn Taylor – President of Taylor Protocols to come from Seattle as my guest to help get Calgary "Back in the Saddle."  Fast forward to February 13th. Held at the fabulous Gerry Thomas Gallery (psst – great venue), Lynn and I spoke to 40 enthusiastic attendees.  I talked about how hiking the West Coast Trail applies to teamwork.  I carried my friend's 50lb backpack down 300 feet of ladders because she was living her fear of heights.  That's how teams work.  You collaborate with each other's strengths so together you are stronger.  She was awesome helping me with 100's of log crossings where a simple slip could be catastrophic. Blisters can take the best athlete down.  To not let the blisters of life, the little irritations that start to take hold, take you down. Stop them before they get out of control.  

Lynn is a humble and very successful Business Turnaround Expert.  He shared how he has transformed companies from loosing money to making money in a small amount of time by using the tool he has created, CVI Core Values Index.  This is the most accurate Human Assesment tool out there with a 97% repeat score reliability.  I am a Coach and licensed for CVI to help companies get the most of their workforce.  The common denominator of any company is its people.  Get the right people who are wired for the right job and let them soar (along with your profits).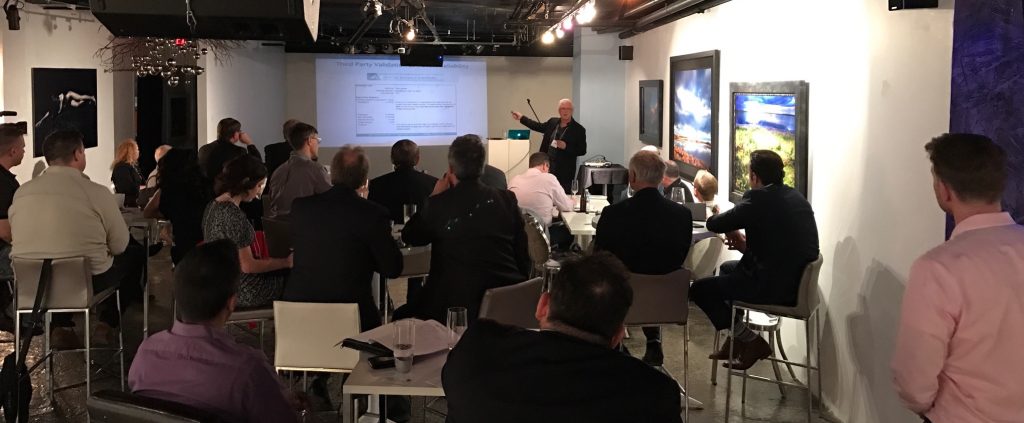 Lynn had the group frantically taking notes.  ALL feedback has been extremely positive from the attendees. Happy dance :)!
Lynn was having a real heart to heart with everyone.  Questions were flying!  In the end, I "White Hat'ed" Lynn – a Calgary tradition.  Here we are by some spectacular art.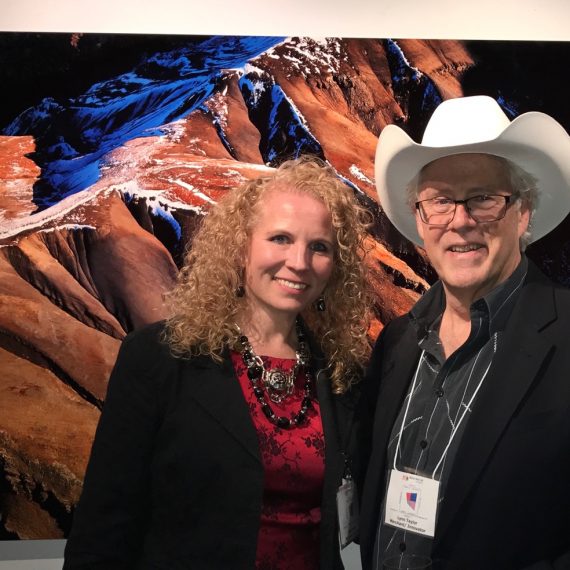 I will host another event like this in the fall.  If you would like to be on my list, please sign up here now for future events.
Some comments I have received…
"I am finally aware of me being a very good problem solver. The unthinkable is possible, if you think it through many times." Boris Z
"Excellent "Calgary back in the saddle again!" event, Patty. Congratulations for the organization and for giving us the opportunity to meet and spend invaluable time with Lynn Taylor, our peers, and yourself. Keep me posted on future events." Jackson C
"I learned more about the power and usefulness of the CVI and that feels good." Dan M
"Thank you very much for having us to the event today. I was waiting to chat but you were a bit busy- understandably!" Vic C
"It was quite interesting and very informative." Steve B